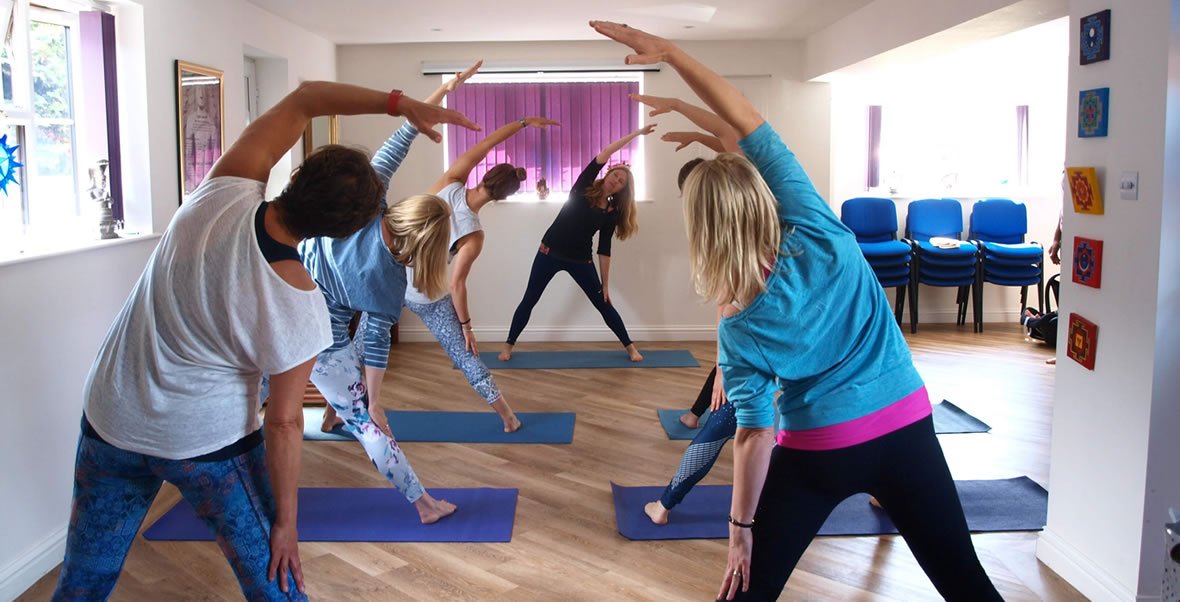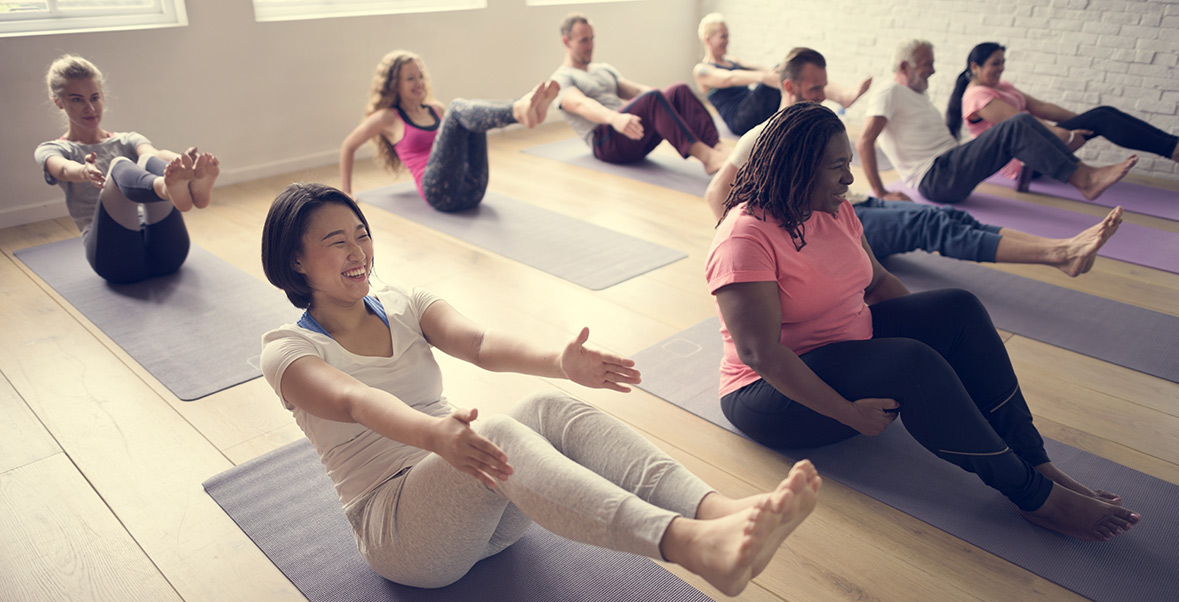 Join me, Sarah Gott, at Yoga Loves open weekly classes. Gentle, encouraging step-by-step hatha yoga for adults aimed at beginners and those that like to take things a little more slowly. Be guided through the language and benefits of yoga, postures, breath and relaxation with support and individual attention, delivered with an ethos that suits you. "Sarah is a wonderful yoga teacher, who has helped me gain more confidence through her unique, calm instructions and demonstrations. I don't feel intimidated at all in her lessons. My overall flexibility and posture have improved and I am hooked. Every move is demonstrated slowly and help is given to individual's needs – when a move is too difficult, an adaptation is shown. This means everyone, despite any disability can follow the class." Jennie Goodwin

Chequer Mead Theatre De La Warr Road, East Grinstead RH19 3BS.

Zoom online contact hello@yogaloves.uk for link or click  book a class.

Good to know – Yoga Loves try to be as flexible as possible and don't want you to pay for classes you can't attend. I am very glad to offer a new online booking system allowing you to book, cancel and manage your classes easily.

Click here to book:

Booking in advance is recommended to ensure availability, class sizes are limited.  If you need any help or want to chat call Sarah on 07950 380 921 or email hello@yogaloves.uk.

Zoom online classes – support to help set up on line classes is available.

Private classes

Sometimes, yoga drop-in classes don't quite fit the bill. You may prefer a private session on your own or with a small group of friends. I offer private classes at a location that suits you, please contact me to discuss your specific needs.