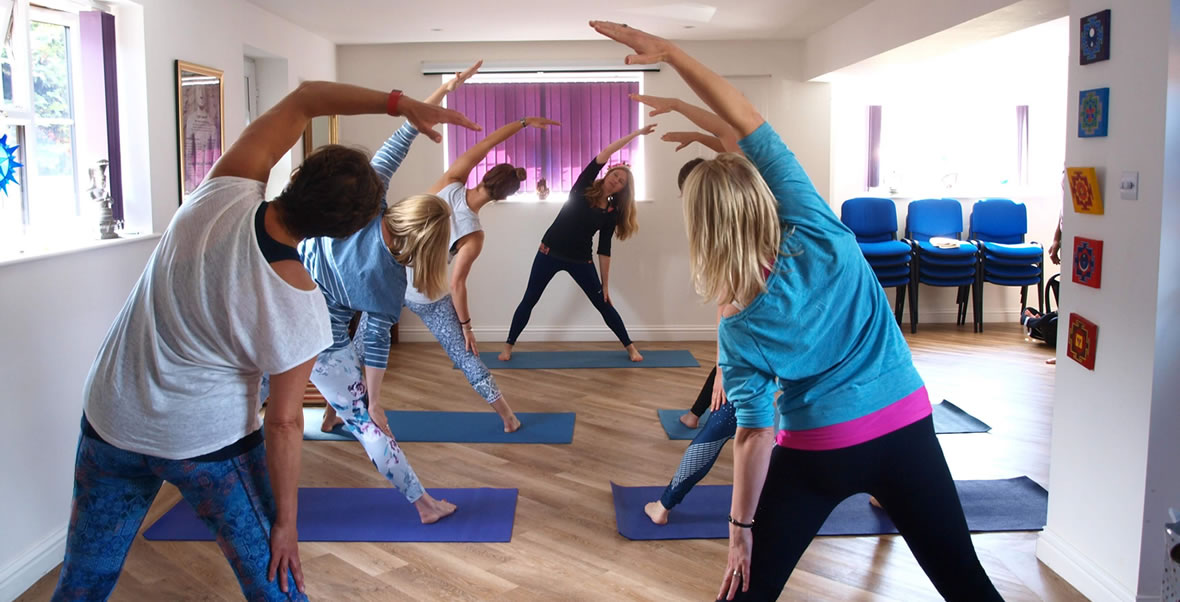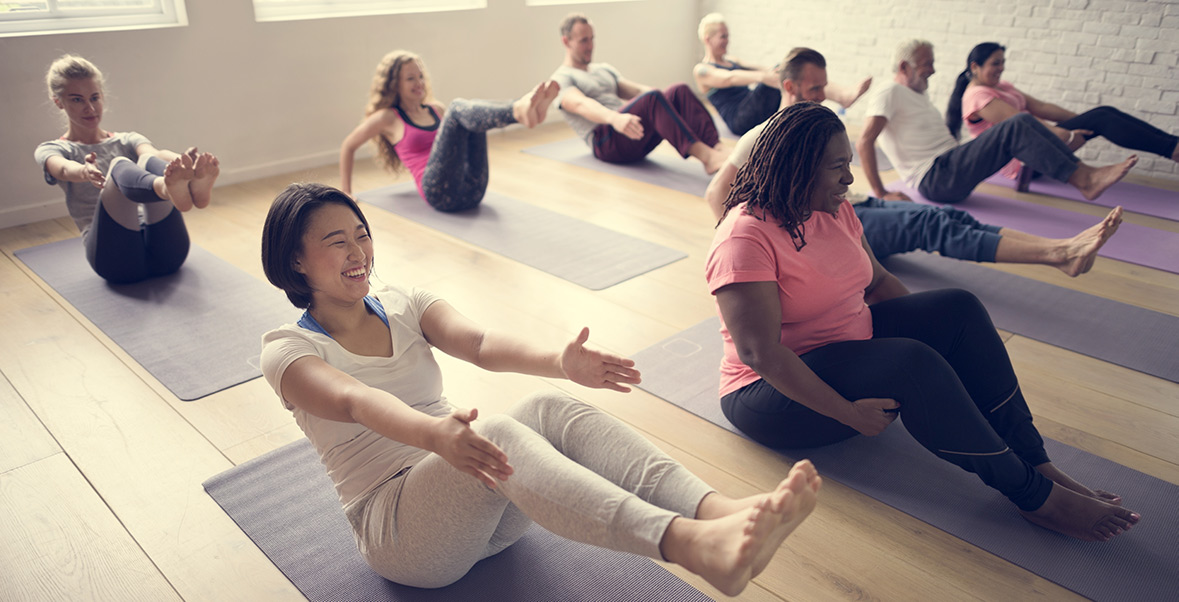 Join me, Sarah Gott, at Yoga Loves open weekly classes. Gentle, encouraging step-by-step hatha yoga for adults aimed at beginners and those that like to take things a little more slowly. Be guided through the language and benefits of yoga, postures, breath and relaxation with support and individual attention, delivered with an ethos that suits you. "Sarah is a wonderful yoga teacher, who has helped me gain more confidence through her unique, calm instructions and demonstrations. I don't feel intimidated at all in her lessons. My overall flexibility and posture have improved and I am hooked. Every move is demonstrated slowly and help is given to individual's needs – when a move is too difficult, an adaptation is shown. This means everyone, despite any disability can follow the class." Jennie Goodwin

Open classes

 

Chequer Mead Theatre De La Warr Road, East Grinstead RH19 3BS.

Mondays 7.30 – 9.00 pm

Tuesdays 11.30 am – 12.45 pm

Thursdays 1.45 – 2.45 pm

Thursdays 7.00 – 8.30 pm

Fridays 10.45 – 12.00 noon.

Saturdays, monthly  2.30 – 4.30 pm.  14 March | 16 May | 13 June | 11 July | 26 Sept. |  24 Oct. | 14 Nov.

Day classes are £10 pay as you go or £8 for block booking, evening classes are £12 pay as you go or £10 for block booking (subject to space available), Saturday 2 hour classes £20.  Booking in advance is recommended to ensure availability, class sizes are limited. To book call Sarah on 07950 380 921 or email hello@yogaloves.uk.

Private classes

Sometimes, yoga drop-in classes don't quite fit the bill. You may prefer a private session on your own or with a small group of friends. I offer private classes at a location that suits you or at my fully equipped home studio in Forest Row.

Yoga coaching

If you are a regular student wanting to increase your home practice or prefer to practice on your own, I will create bespoke yoga classes to suit your individual needs. After an initial consultation and health questionnaire, I offer a lesson plan tailored just for you. I work with you and demonstrate the practice so you have the confidence to practise at home safely.